DR. JOEL BECKER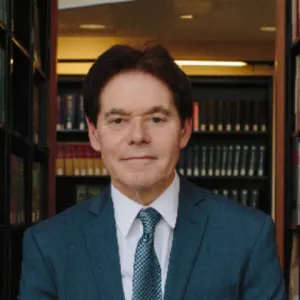 Dr. Joel Becker is a Clinical Neuropsychologist, Certified Employee Assistance Professional (CEAP), and Certified Disability Analyst who is at the forefront of cognitive challenges in education and in the workplace. He is the author of numerous articles and has been quoted in national media; selections can be found on his blog page.
Dr. Becker has lectured and taught a wide range of professionals and individuals on topics of neurocognitive health, mental health, and the promotion of wellness programs in work/organizational environments.
Dr. Becker provides professional wellness seminars on employee health including: positive methods for coping with work stress and balancing life-style, motivational classes for successful attainment of work/life goals and cognitive health.
Dr. Becker is a Certified ImPACT Consultant who is the Consulting Clinical Neuropsychologist to the Varsity Sports teams at the Pomfret School in Pomfret Connecticut. He also provides individual case consultations throughout the Tri-State area.
Dr. Becker provides individual case consultations to school based IEP staff and University Special Services professionals.
Dr. Becker is an Adjunct Assistant Professor in Behavioral Sciences at New York Technical Institute, Old Westbury New York.
Education
Postdoctoral Specialization Certificate: Clinical Neuropsychology; Fielding Graduate University. Postdoctoral Supervisor.Dr. Elkhonon Goldberg, Clinical Professor of Neurology at New York University School of Medicine.
Postdoctoral Clinical Supervision at New York State Psychiatric Institute/Columbia Medical Center
Ph.D., Psychology (with Department Distinction), Hofstra University;
M.A., Psychology, Hofstra University
B.A., Psychology, (honor student) University of California, Berkeley
Professional Licenses/Certifications
Licensed Psychologist: States of New York and Connecticut
Certified Employee Assistance Professional
Certified Health Service Provider in Psychology
Postdoctoral Specialization Certificate: Clinical Neuropsychology
Board Certified Disability Analyst
Selected Professional Affiliations
Member of the American Psychological Association
Division 38: Health Psychology
Division 40: Clinical Neuropsychology
Division 41: American Psychology and Law Society
Listed in the National Register of Health Service Providers in Psychology
Member of the Employee Assistance Professionals Association
Member of the National Academy of Neuropsychologists
Certified Founding Member, American Board of Disability Analysts
RAYNA LEITER
Rayna Leiter has a master's degree in Human Resource Management from the Milano Graduate School of Management & Urban Policy at New School University in New York City.
She creates more flexible work-life policies within corporations and currently works at Cognitive Consultation Health Services as program manager. Rayna lives in New York City with her son.
DR. DEBORAH KASSEL, Ph.D.
Dr. Deborah Kassel holds a doctorate degree in Comparative literature from the City University of New York and a Master of Science in Journalism from Northwestern University. Dr. Kassel is an educator and professional consultant.
Her expertise in writing is utilized for assisting employees who are in a career transition or are considering a career transition. In addition, Dr. Kassel has written and edited material for publication by Cognitive Consultation Health Services.